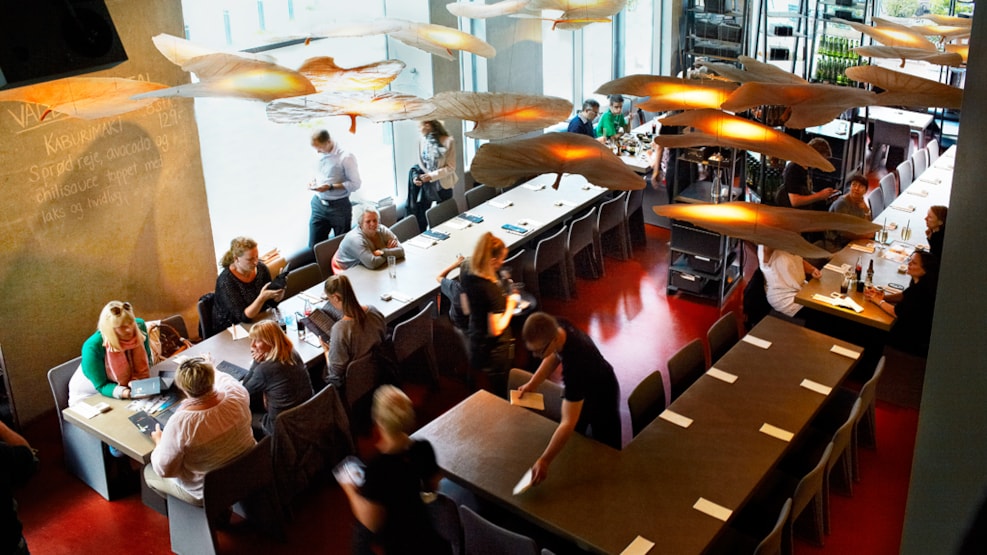 Sticks'n'Sushi Valby
Next to Valby station, on a cosy square lies a light and airy Sticks'n'Sushi.
The restaurant is great for groups because of the long communal tables where you can easily bond with both friends and strangers from the local community, if you like to. 
Sticks'n'Sushi is a sushi restaurant even for those who do not like fish. They have a wide range of meat, from free-range chicken, veal and wagyu beef to sustainably caught fish and organic pork. They also make vegetarian and vegan food and use as much organic produce, as they can.