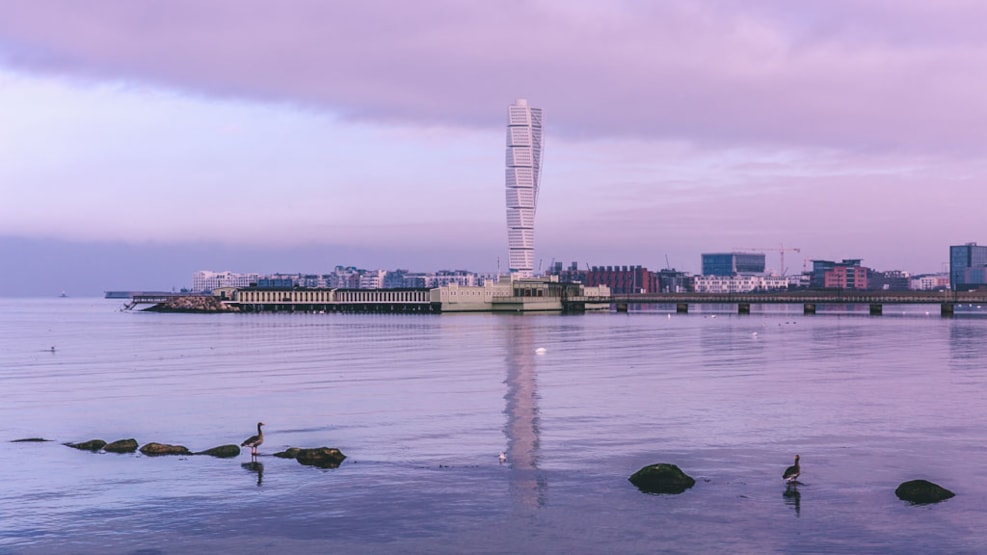 Turning Torso
Gaze at world-class architecture while enjoying the sustainable urban area of Västra Hamnen and its beautiful promenade.
With its 190 meters, Scandinavia's tallest building can be seen from all over Malmö. But as you approach you'll discover a beautiful harbour and beach area at the feet of the architectural masterpiece.
One of the first things that catches one's eye when crossing the Øresunds Bridge from Copenhagen is this architectural landmark towering the Malmö skyline. It's iconic shape is the brainchild of Santiago Calatrava – the renowned architect behind the iconic World Trade Center Transportation Hub in New York City.
The interior of the building is reserved for residents. However, it is possible for larger groups to arrange guided tours of the tower during summer season.