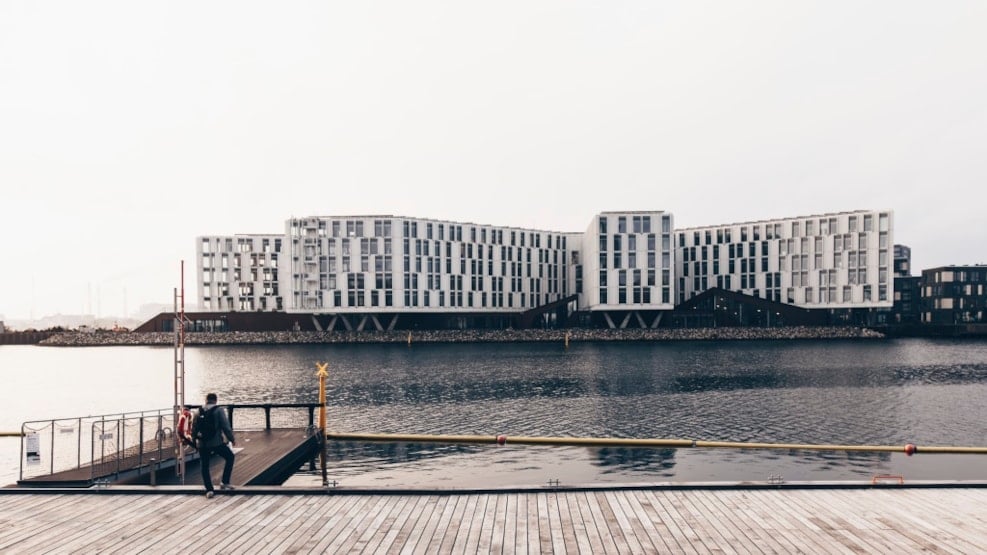 UN City
The UN City Campus 1 on Marmormolen opened in July 2013. Today, the building houses 11 UN organisations and 1,500 staff members from 100 nations.
The UN City Campus 1 is designed by the Danish architecture company 3xNielsen and it is one of the most sustainable buildings of its kind in Scandinavia. The building is shaped like an eight-fingered star with a heart-shaped open space in the middle – this design was chosen to reflect interagency communication and cooperation.
The open space inside the building is adorned by a specially designed staircase made to symbolise interaction between the different UN agencies.
Every Friday at 2 PM, you can take part in a guided tour in the UN City. Here, you can learn more about the UN's work as well as UN City itself. The tours are free of charge, and it takes approximately 45 minutes. The tours are in English, and can be booked on the website.