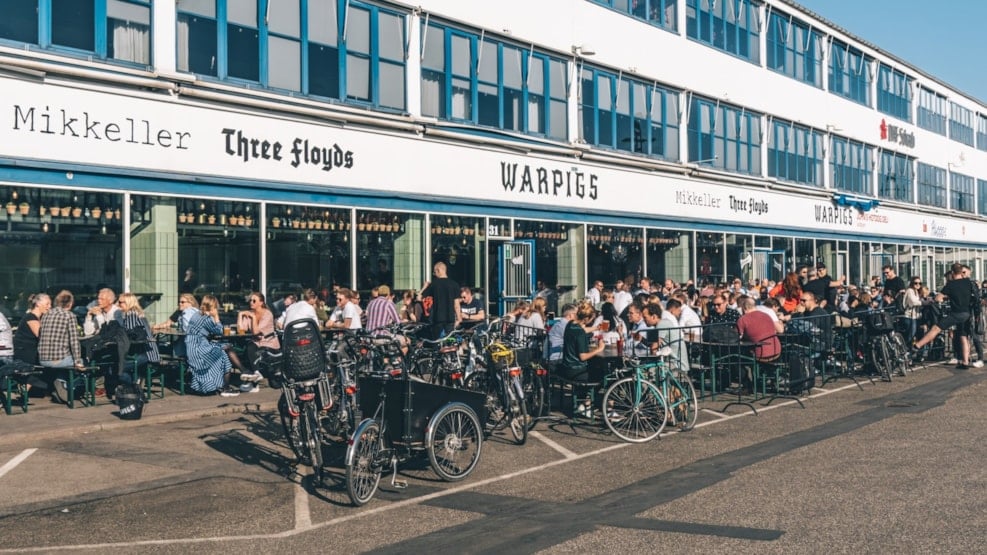 WarPigs
22 taps of quality and crazy in Copenhagen
WarPigs is a big, hip brewpub in Copenhagen's buzzing Meatpacking District and the place to go if you are looking for a beer experience out of the ordinary. A brewpub is a restaurant that features an on-site brewery, and in this case the brewpub is established by two internationally recognized breweries. 
Renowned Danish brewery Mikkeller and American brewery 3 Floyds together established WarPigs with the aim of creating the world's best brewpub. Nothing less. Besides offering freshly made American-Danish style craft beer, WarPigs also serves authentic Texas barbecue.
Visit WarPigs if you want to feast in traditional American BBQ dishes or quench your thirst with beer guaranteed to give your taste buds new experiences. WarPigs serves 22 taps of choice all made fresh at Warpigs' in-house brewery. Some are permanent house beers while others are created by guest brewers from all around the world who come by to create their own version of a WarPigs beer.