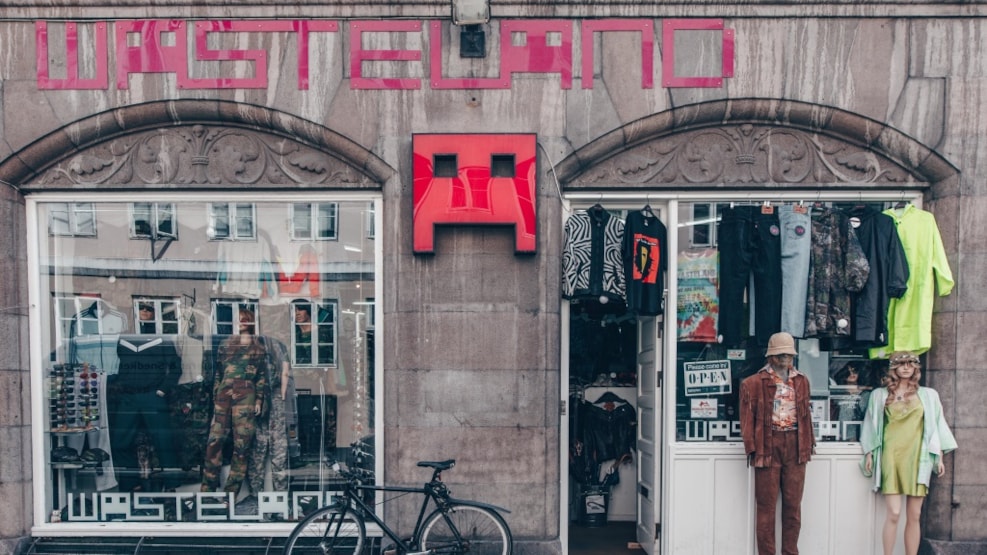 Wasteland
On Studiestræde you will find the second hand shop Wasteland where you can get your hands on anything from 80's jackets to retro jewellery and t-shirts with colourful prints.
Wasteland is located in the heart of Copenhagen and offers both original as well as redesigned vintage clothes. Wasteland differs from other second hand shops in Copenhagen by selling clothes from the US and Canada. 

Besides clothes, you can also find watches, jewellery, hats, shoes, bags, sunglasses, bikes and more.  

On the racks you will find brands such as Levi's, Converse, Adidas, Lacoste, Pendleton, OshKosh, etc.